Derrek Bertrand
Engineering Manager / Software Engineer
---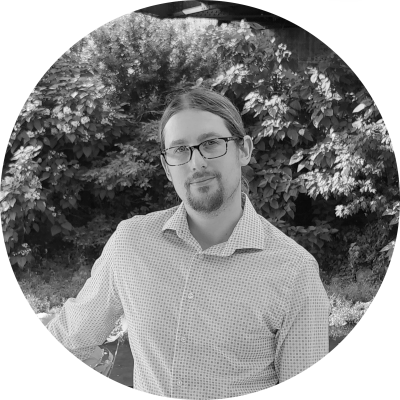 I am an engineering manager who specializes in continuous improvement and outcome driven teams. Teams are at their best when they are constantly striving towards greater outcomes.
I am a software engineer who specializes in legacy displacement, high impact migrations, and always-on systems. I am at my best when there is no good time for downtime and 3AM failures are a non-option.
---
Professional Experience
Lead Engineer
Worked on accounting and inventory management software with hundreds of millions of dollars in transactions and EDI connections to major retailers. Managed team of 6 and external contractors.
Planned and coordinated transition to AWS using Terraform and CircleCI
Wrote documentation and new procedures for multiple departments
Introduced new development best practices, eliminating our hard error backlog and increasing deployment frequency to at least once per day (from less than 1/week)
Tech: Ruby on Rails, Postgres, Elasticsearch, Redis, Docker, Terraform
---
Senior Software Engineer
Worked on a set of applications that review documents and perform video calls to verify end user identities. Responsible for complete rebuild of internal support application.
Introduced new processes to a company unfamiliar with remote work
Designed and developed member support application used by over 1,000 CSRs/CSMs
Maintained user-facing application that serves over 55 million end users on behalf of 27 state and federal agencies and 400 commercial organizations
Tech: Ruby on Rails, Postgres
---
Back-end Lead
Responsible for marketing, user engagement, and logistics verticals, cross training, and architecture. Also worked on e-commerce applications.
Ran an engineering book club to provide continued education to the team
Wrote compatibility and SRE tools for PHP and Sidekiq queues that could run millions of jobs per hour across several services
Expanded microservices that send/receive over 500,000 / hour in SMS and MMS
Led and mentored team of around 12
Tech: PHP, Ruby on Rails, Go, MySQL, Postgres, Redis, Elasticsearch, S3, TypeScript, Angular, NodeJs, Docker
Senior Software Engineer
Worked on marketing, logistics, POS, and e-commerce APIs.
Cross-trained team members on legacy PHP architecture while working in Ruby on Rails
Streamlined docker builds and test suites, cutting CI/CD to 20 minutes (previously over an hour)
Ran Dungeons & Dragons to improve team communication
Responsible for logistics and supply chain APIs that handled over $360M / year in assets
Tech: PHP, Ruby on Rails, MySQL, Postgres, Redis, S3, NodeJs, Docker
---
Senior Software Engineer
Responsible for communication service and shared architecture. Worked on a massive legacy PHP application.
Wrote private packages and compatibility layers allowing legacy to use Laravel's ORM and queue
Added multiple layers of redundancy and fail-over for microservice with a 99.99%+ SLA
Tech: PHP, MySQL, Redis, S3
---
Tech Lead
Worked on several 1st and 2nd party applications and dozens of integrations. Responsible for managing a team of 5, refinement, and managing competing interests.
Requirement gathering and team management for several web applications
Developed internal PHP and JS libraries conforming to RFC and other formal specifications
Integrated dozens of applications and services using HTTP and raw TCP APIs
Tech: PHP, JavaScript, Vue.js, SIP, MySQL, NodeJs
Software Engineer (Contract)
Worked as a subcontractor on a myriad of applications. Responsible for managing a team of 5, refinement, estimates, and timelines.
Performed consultation, sales, dev-ops, and development
Tech: PHP, JavaScript, Vue.js, MySQL, C#, VisualBasic, Python
---
Software Developer
Wrote everything from e-commerce sites to billing, project management, and software integrations. Responsible for own requirements, estimates, and timelines.
Re-wrote in house billing, project management, and custom CMS
Tech: PHP, JavaScript, MySQL
---